SKATE HOME | SKATE PRODUCT | SKATE GALLERY
Sheerboss Bowl Vim from Vortex SurfSkateSnow on Vimeo.
Brad McClain's "Die Hard" Part

This guy is a wrecking ball on wheels. He goes big, he goes fast, but ge also has the technical touch along the coping!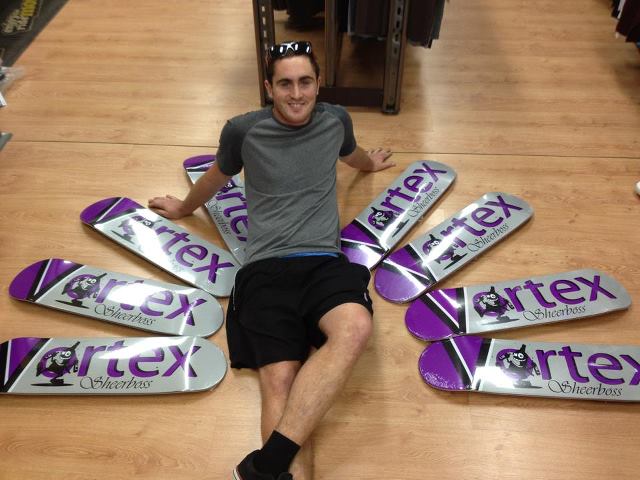 Team Rider Josh Sheerin with his new Vortex "Sheerboss" signature deck.
Invy Skate Comp 17/11/13
SE Skate Series – Photo's from Sunday 21st April at Wonthaggi Skate Park.