Boards
We carry an extensive range of around 150 surfboards at any given time. We stock models from some of the best board shapers in the industry including Chilli, Simon Anderson, Emery, LSD, Hs, Vampirate, Rusty and more.
Our own range of Vortex Surfboard models are also going from strength to strength. These boards represent exceptional value for money in performance Epoxy and PU construction. Now with 12 different models in the range, a stack of sizes from Grommy 5'0″ to 7'6+ and custom sprays/tints available, we will definitely have one in stock to suit your needs.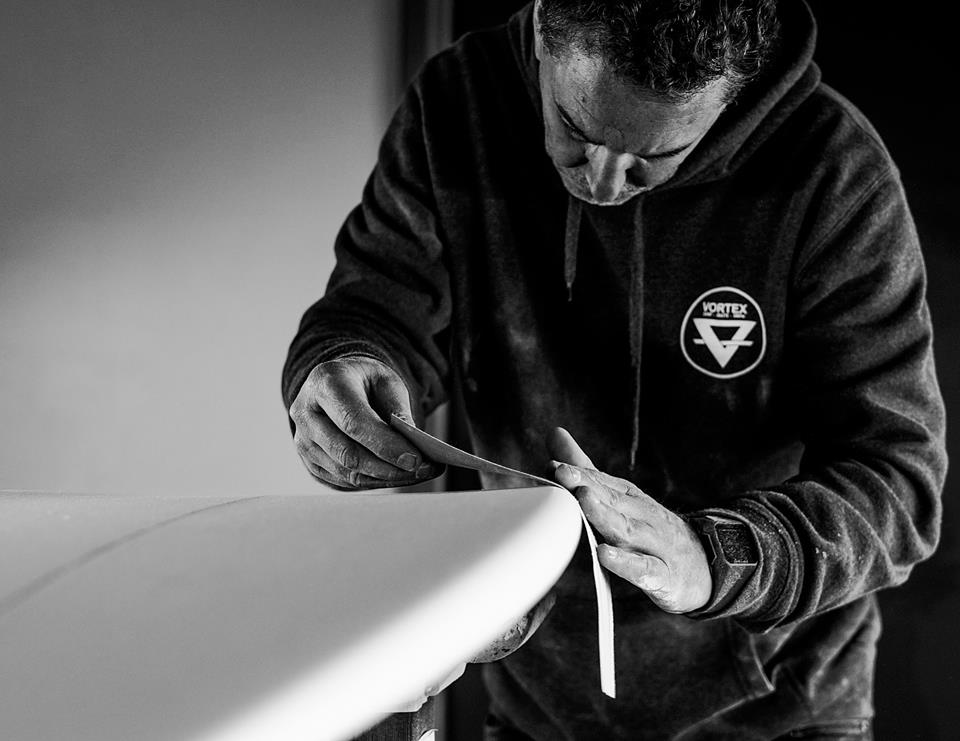 For those looking for something more specialised, come in and see Cuz and get him to shape you up an new custom board. With our fully equipped shaping bay and spray booth on site, you can get exactly what you want with only a 4 to 5 week turn around. The quality of our boards are top notch and we take lots of pride in being able to produce an Australian Made product in this day and age.
Wetsuits
Wetsuit technology just keeps getting better every year and this summer is no exception. We stock a great range of suits from Rip Curl, C-Skins, O'Neill, Xcel, Peak, Hurley, Patagonia and Billabong. You're bound to get the fit and style you're after at a great price.
Whatever you need in surf product, come in and see us, we will either have it in stock or we will get it for you. Our goal is not only to give you the best service and advice, but to keep you stoked! Alternatively you can check our ONLINE STORE!